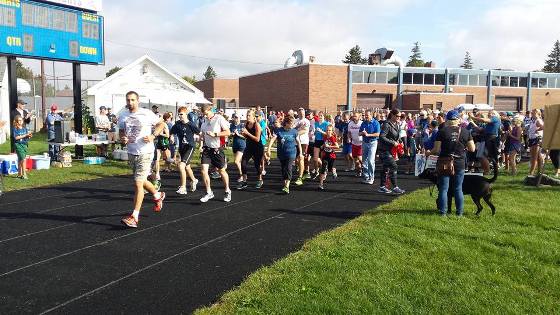 stock photo
The Terry Fox run and the message of hope is returning to the friendly city on Sunday
WOODSTOCK - Woodstock's Annual Terry Fox Run is happening this Sunday at the College Avenue Secondary School.
Everyone in the family is invited to participate and you can run, walk or bike the course from 10:00 am to 1:00 p.m.
Co-Chair of the run, John Versaevel says now more than every there is a need to continue the legacy of Terry Fox.
"Over the time of the run in Woodstock, the run has raised over $400,000. To me, that is amazing, but there is always a need for more. I know there is such a big demand out there for charity dollars, but to me, Terry Fox is such an icon and such and example to others."
Versaevel says the run really means a lot to this community.
"The run is important and Terry's legacy of hope is very important, it matters. To get people out to support it matters too."
You can still register for the event beforehand or even on the day of. More information on the run and how to register can be found online here.