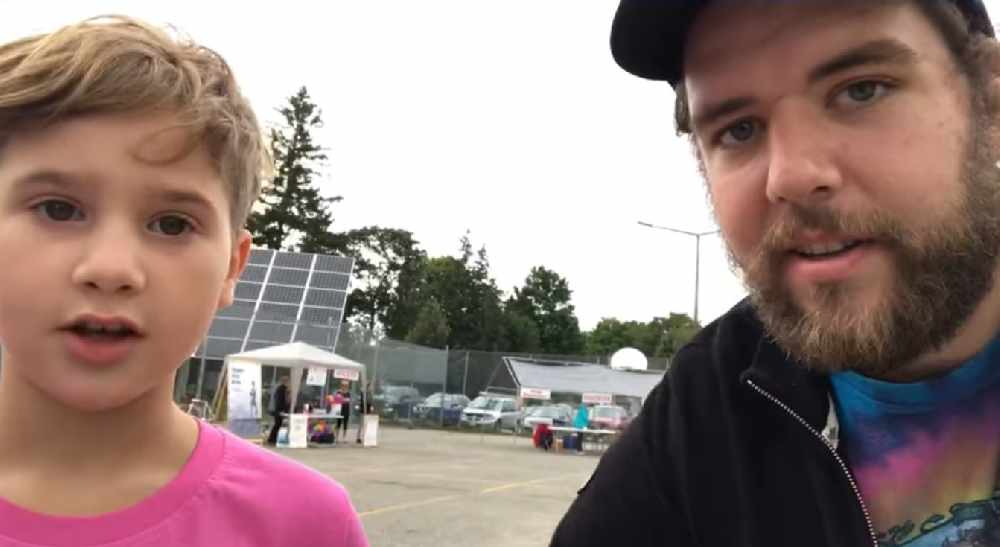 The Terry Fox run in Woodstock raised $28,000 this year, in part because of amazing people like Madison, who has donated birthday money to the cause for the past 5 years.
WOODSTOCK - Another great turnout at the Woodstock Terry Fox Run at Southside Park.
Organizers are still counting all of donations and at last check, they have raised over $28,000 for cancer research. Heart FM's Dave Brown caught up with a Terry Fox Run superstar Madison, who has been raising money for the past 5 years.
I got to met a really cool kid today! Madison here has been using all her birthdays for the last five years to raise money for Terry Fox. A truly selfless kid!

Posted by 104.7 Heart FM on Sunday, September 15, 2019
All of the money raised at the event goes toward the Terry Fox Run Foundation. The event featured 40 volunteers who helped with the set up, registration and the take down. They also had a BBQ and plenty of fun activities for the kids this year. Over the years, the run in Woodstock has raised well over $430,000 for the Terry Fox Foundation.
Organizer John Versaevel explains why he continues to support this run, along with a team of amazing volunteers.
"One keeping Terry Fox's legacy alive. Terry was and is an iconic figure in Canada history, Terry came to Woodstock. Obviously Terry's quest was about raising funds for cancer research and they have done amazing work in that regard over the years. So anything that helps with cancer research will help the people that all of us know in Woodstock and all of those people in our lives who have gone through a battle with cancer and fortunately with the research that has been done, more people can live cancer and have survived cancer, than when Terry first ran 39 years ago."