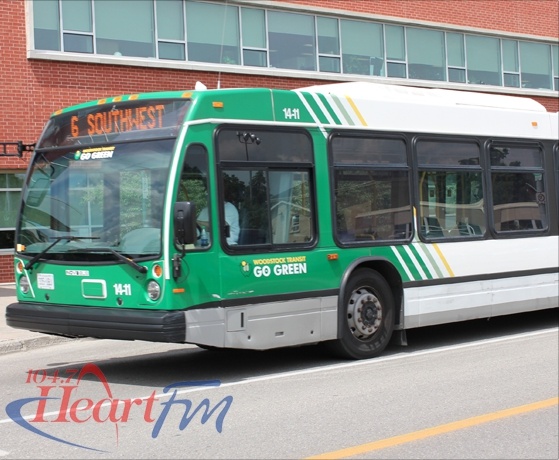 The City of Woodstock is hosting a number of Public Information Meetings to look at potential changes and options for the transit system in the Friendly City.
WOODSTOCK - The City of Woodstock is hosting a Public Information Centre on Tuesday July 23rd and Wednesday July 24th.
They will be presenting various options for the future of the transit system in Woodstock. Residents are encouraged to stop by and provide you input. The internal Transit Study was provided to Woodstock City Council earlier this year.
The meetings will last about 1.5 hours each and will happen the Council Chambers at Woodstock City Hall. If you can't make it, the proposed route maps, blank feedback forms and other presented information will be made available on the City of Woodstock web site following the meeting.
The City will host two meetings both days at 2:00 p.m. and 6:00 p.m.