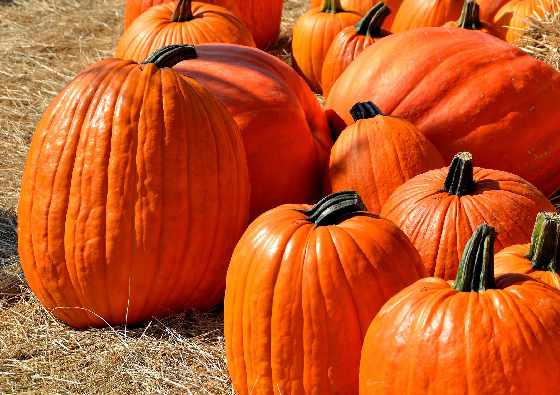 stock photo
The Great Pumpkin Rescue will be collecting your decorative pumpkins from Halloween. They can be dropped off at two locations, either on Glenn Ave in Sweaburg or on 573 George St in Woodstock.
OXFORD COUNTY - Residents in Woodstock and Sweaburg can donate their pumpkins now that Halloween is over.
Decorated pumpkins are going to be collected as a part of the Great Pumpkin Rescue, where they've been used for dinners in the past or given to farms to feed pigs.
Co-organizer Bryan Smith says it was first started by Woodstock's Tom Butler, who is a Vice Chair of the Environment Advisory Committee for the City of Woodstock.
"On George Street, there's going to be a big pile of pumpkins following Halloween when people are finished with them as decorations. And in Sweaburg, on my lawn, there are four giant bins, any one of which, which is the size of a small car which we hope will be full of pumpkin squash and small gourds."
Smith says pumpkins are already being dropped off now. He says it's become popular since it started two years ago.
"Firstly, it means that people are understanding that a pumpkin shouldn't go in a garbage, in which case it goes in a dump and produces methane. So it's people realizing that they can avoid contributing to climate change if they are more careful with what they do with organic products when they're done with them. The other thing that makes me very happy about this is I know that despite the fact that Oxford County produces all sorts of wonderful food and exports it all over the place, that there are hungry people in the County. So I'm very glad when I hear that pumpkins are going to causes, as you call them, like the Stich Supper Club in Ingersoll and other places where they're becoming food."
Smith adds pumpkins can be dropped off at his home on 70 Glenn Avenue in Sweaburg or on 573 George Street in Woodstock. This year will mark the first time the pumpkins are collected by Butler and Smith.
They cannot be used if they have melted wax on the inside, or if they have been left out for months where the gourds could become mouldy as a result.
He says he expects both communities to surpass what they've collected from the past couple of years.
The initiative goes until November 5th.