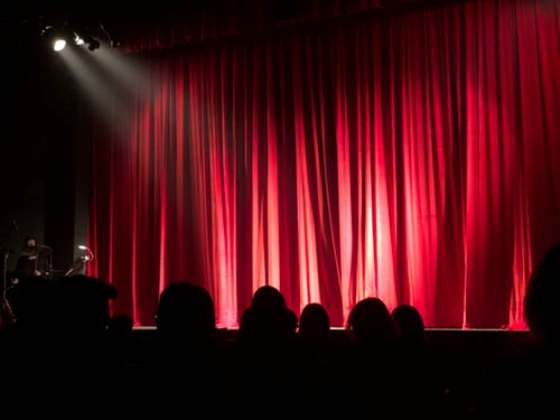 stock photo
Theatre Woodstock's upcoming season will mark over 70 years in the community. Their Annual Season Launch and Volunteer Appreciation Gala on Friday is free to attend and will be hosted by Heart FM's Sabrina Storm.
WOODSTOCK - Theatre Woodstock is having a Annual Season Launch and Volunteer Appreciation Gala ahead of their upcoming season.
This year's schedule will see different productions, including Norm Foster's On A First Name Basis.
Artistic Director Dianne Ingram says rehearsals are underway for that play as well.
"Our Christmas show is called Closed For The Holidays. A nice family show, lots of teenagers, lots of kids in it. Our February show is called 37 Postcards; we'll be having auditions right after On A First Name Basis closes on October 27th."
Ingram adds it can vary on how many people they can get out to an audition. Their Christmas show required a big cast, having as many as 35 people.
Director of Special Events Laurie Schultz says it's going to be a great season.
"The whole night is in involved with showcasing the plays for the upcoming season. It's also to recognize our volunteers and to perhaps to recruit some new volunteers. There's live music and a cash bar, it's free to attend but you must register with the box office because seats are limited."
Schultz adds they have had actors with previous experience and actors with no experience at all, and they all have done really well.
To register for the upcoming event, you can call the theatre box office at 519-537-2582. It is expected to seat 250 people.
On A First Name Basis is the first production set to run for the local theatre, beginning on October 18th. The schedule will also feature one of Great Big Sea's frontmen Sean McCann in concert, taking place on September 28th.
The event is free to attend and it's at the Market Centre Theatre on September 13th, hosted by Heart FM's Sabrina Storm. It starts at 7:00 pm.
To learn more or to see the schedule, you can head to their website.