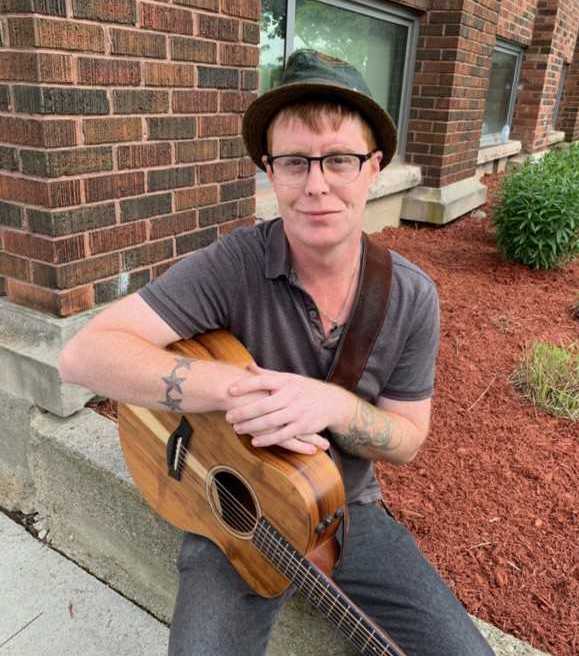 (submitted)
Sounds of the Soul is a new program being offered from Operation Sharing. Musicians are welcome to drop into the River of Life every Wednesday starting next week from noon to 2:30 p.m.
WOODSTOCK - Operation Sharing has launched a new program that uses music to provide therapy for those who need it.
Sounds of the Soul will run every Wednesday starting on June 19th from noon to 2:30 pm at the River of Life on Dundas Street. Chaplain and Executive Director Stephen Giuliano everyone is welcome to drop in with a guitar or any instrument and join in.
"In terms in what would expand on that, is in the future we would go out and play at local nursing homes and play for people, who might not otherwise have a ton of visitors and would really benefit from a visit and of course the music."
James Armstrong will run the program and Operation Sharing got the idea from Armstrong who has been performing for his grandmother and her friends at Park Place Retirement Centre. Armstrong says music is therapeutic for him.
"It's going to mean a lot to me because music is a big part of my life. I would like to bring it to other people … and soothe their souls. It'd be nice to do that. It's helped with my depression and … find happiness. I go to my grandma's nursing home (Park Place) and play guitar there. A lot of smiles; they seem to enjoy the music. It's acoustic and soothing music."
Armstrong says music is therapeutic for him and he know it can be for others as well.
"Music is my life. I play music and listen to it all the time. Music has just got me through a lot of dark places … I hope that can inspire others as well."
Prospective participants can phone or text Armstrong at 519-788-9980.
Giuliano adds that he welcomes Armstrong as a valuable part of Operation Sharing with this concept.
"As with other forms of expressive art, music can have a tremendous effect on an individual's wellbeing. That applies to participants as well as the people on the receiving end of the music," Giuliano said, adding he thanks the River of Life for providing the venue and for recognizing the program's value. He also thanks Pawn-Tario Inc. for generously donating a few acoustic guitars for the startup of this program. He would also greatly appreciate it if others within the community who have older, unused acoustic guitars might consider donating them as well.