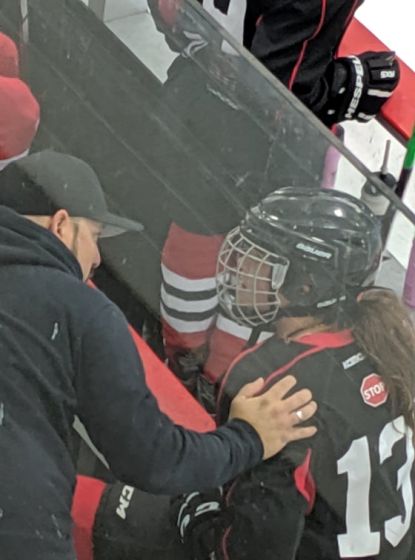 stock photo
Hockey Parents in Oxford County can really make an impact on your child's development. OMHA says parents can create an environment where children can learn and feel supported while playing hockey.
OXFORD COUNTY - The OMHA is providing hockey parents in Oxford County a few tips on how to maximize your impact.
One thing to remember, is just how important the car ride home is after a game or a practice. It is one of the most critical aspects of the connection between parent and player. Communications Manager Matt Rhodes the ride home is a time to cool down and reflect on the game.
"I think it is really important as a parent to kind of stay in your lane, focus on the positives, be encouraging and know that you aren't the coach."
A simple question meant to encourage your own child, can be interpreted as an outburst on a coach, teammate or the player's own performance.
Rhodes adds he understand that parents have the best of intentions in mind and want to see their child succeed, however you can also have a negative impact if you are always being negative.
"If you are constantly preaching positives and getting feedback from your child, then their outlook on things is going to be different, then if you are being negative and bashing referees, or questioning things that the coaches are doing."
Parents should focus on creating an environment where children can learn and feel supported and safe is one of the first steps in building the confidence of a player and understand what success and development mean and how no two kids are the same.
The OMHA is also reminding everyone to submit your local coaches for the Coach of the Month award. Last month the award was given to Vladimir Samoila of the Tecumseh Shoreline Minor Hockey League. You can submit local coaches from Oxford County for the prize online here.