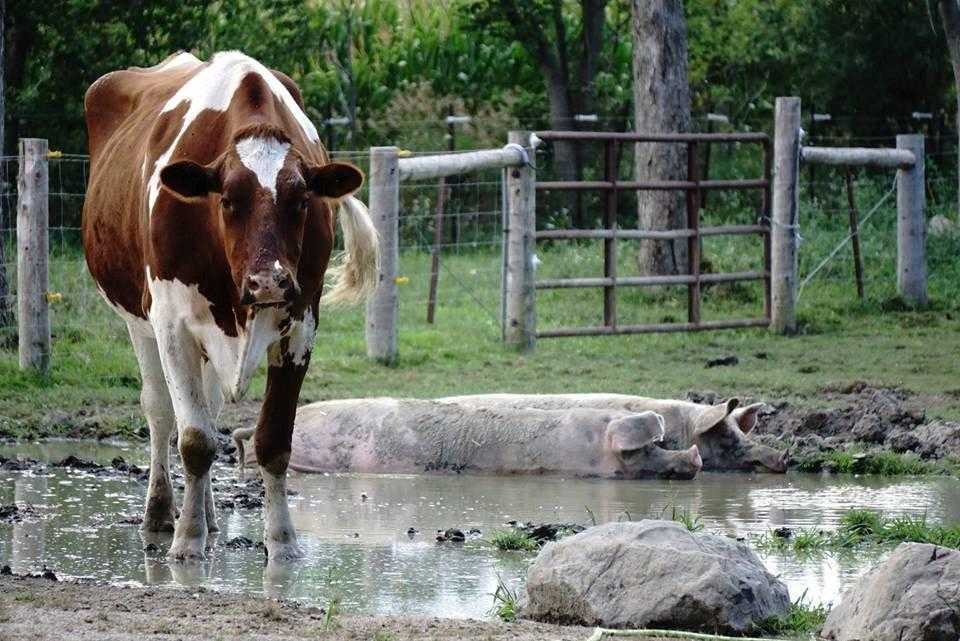 stock photo
Tour at your own pace and experience the Tour De Farms in the Burford area. The self guided experience in the Burford will be exciting and educational for the entire family.
BURFORD - The County of Brant is offering residents a chance to tour four local farms in the Burford area.
The self guided tour will look at a Dairy farm, a free range chicken farm, an apple or orchard and a blueberry patch on Saturday July 6th. Special Events and Filming Coordinator Dani McComb says it is a great chance to check out some local agriculture.
"We are excited to highlight four fantastic farms located near Burford and area for this year's 2019 Tour de Farm Event! Local farmers will share the history of agriculture in Brant, provide an opportunity to learn where your food comes from, the labour that is involved and their family farm history; making this a unique event. It will be a fantastic day to spend with friends and family."
McComb adds that this event is about getting that authentic rural experience.
"The tours are at your own pace and self-guided. This allows you to make stops along the way and explore each farm and all that the surrounding area has to offer. If you want to stop at the roadside market along the way to the next farm, you can. That is the beauty of this event. You don't just visit the farms; you experience rural Brant, hidden roadside stands, the beautiful landscape and discover local businesses."
Tickets are on sale and can be purchased online. The cost is $15 per person or $40 per vehicle (maximum of 5 people per vehicle) and includes a hot breakfast.
A hot breakfast including sausage, pancakes, coffee, tea, juice and water is included during registration from 7:30 am – 10:00 am at the Burford Agricultural Society. During breakfast, chat with the Dairy Farmers of Ontario and the County of Brant Library.