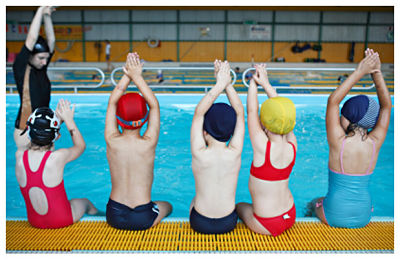 Stock photo
The Tri-County Swim Meet will be held in Thamesford this year. Food trucks are also expected to be at the event, which will happen on August 17th.
THAMESFORD - The Thamesford Swimming Pool is hosting the Tri-County Swim Meet this year.
It's expected tons of people will be coming to the event on Saturday August 17th. Zorra Township Mayor Marcus Ryan's says recently approved a request to allow food trucks at the pool on that day.
"It is going to attract a lot of people and they quite rightly identified that if you are going to have a lot of people at our local pool for a long day, that they are going to want to eat and drink stuff. So they requested and council happily granted permission for them to bring in food trucks for the event."
Ryan says the staff at the Thamesford Swimming club have done a great job in bringing this event to Thamesford.
"The Thamesford swimming pool staff, which are all local students who work there for the summer have coached swim teams from the Thamesford Swimming Pool and they decided this year that they would like to host the swim meet at the Thamesford Public Pool."
Ryan says he hopes everyone will come out and enjoy our beautiful pool and have something to eat.