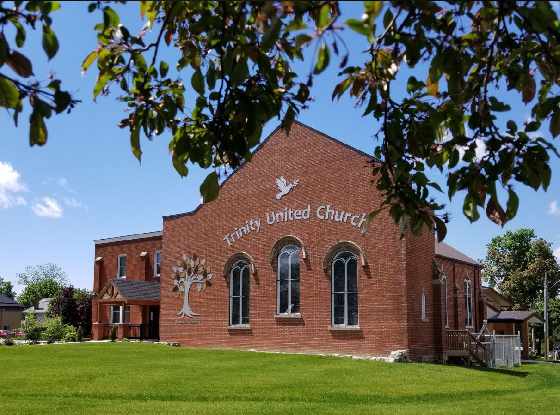 Photo credit: Facebook.com/Trinity United Church
The Trinity United Church is inviting the community to attend their swing dance fundraiser next weekend. It will include a private dance lesson before the evening gets underway featuring a live band and some door prizes.
INGERSOLL - The Trinity United Church in Ingersoll is putting on a swing dance fundraiser.
It is the first fundraiser being run by the church's social group, the Trinity Soul Sisters.
Organizer Leeyan Steinthorson says it's been a lot of fun putting it together.
"If you haven't been swing dancing before or you're a little rusty, we do have teachers coming in at 7 o'clock to teach us how to do the Lindy Hop. So from 7:00 to 8:00 pm we'll have a private dance setup for us and at 8 o'clock the band will start up for us."
Originally a jazz band out of Hamilton, the Aaron Bowers Band will perform swing music that evening.
Steinthorson says people can also dress up from the swing music era, which took place from the 1920's right up to the 1950's, and it can be anything from a zoot suit to a poodle skirt.
"It's a great night to spend with some friends and meet new friends because swing dance is a very social dance. People just sort of have a tendency to just grab whoever is sitting around and pull them out onto the dance floor so it's a lot of fun."
She adds if people don't want to swing dance they can still attend and listen to the band, as it is going towards a good cause. Proceeds will go in support of the church's drop-in program, which runs on Tuesday's and Friday's.
She adds there will be a light lunch provided, as well as some door prizes.
Tickets are $10.00 for the swing dance lesson and $25.00 for the swing dance. The tickets can be purchased in person at the Trinity United Church and you can call their office at 519-485-0820. The tickets for the swing dance lesson can be bought at the door on the night of the fundraiser.
The event is next Saturday and it goes until 11:00 pm.