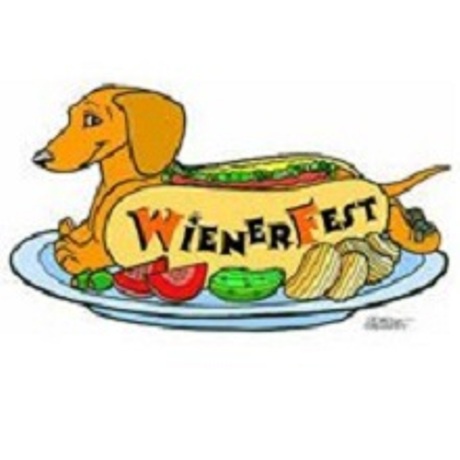 Stock photo
Wienerfest is only a few months away and organizers are on the lookout for volunteers.
WOODSTOCK - The 2019 Wienerfest is coming to Woodstock later this year and organizers are looking for volunteers.
This year's festival is taking place at the Pittock Conservation Area in Woodstock.
President and organizer of the Wienerfest Home County Festival, Linda Collier says they're looking for volunteers to help in many ways.
"This year we definitely are need of having some volunteers to come out and help us with the festival, celebrating the love of dogs. It's very interesting the things that they can do for volunteers; so they can come and we definitely need people at the gate to greet people. There is no charge but we do ask for donations so we need people to say, 'hi there, welcome to Wienerfest,' and possibly donate to the Dog Resuce, and then help people at the park. And then once they're there, we have 100 dogs that register for the races so we need people to help with race registration and the Bobbing for Wieners registration, and just help people to watch the dogs race."
Collier adds the festival is a great opportunity for high school students to earn some community service hours. She says Grade 8 students are also welcome to volunteer.
"We can give any student that wanted the 40 hours. I know that we are on June 22nd, but I know that Grade 8 students can start accumulating hours and definitely if they wanted to put in the time, we setup on the Friday. I know Friday is school, but Friday afternoon as well, we're there until probably about 7:30pm, 8:00pm. So we can give community hours then. And then we start at 6:00am on the Saturday and we go to 6:00pm in the evening, so they could come all day. We would give them some lunch, some water to have a break, but definitely we could give them their community hours that they could go towards. And I know now some of the colleges are looking at more community hours as well, so the more community hours high school students have, they look more favourably on that. So, definitely they can come out and help us with that and we can give them the hours."
Wienerfest comes to Woodstock after it was held in Embro last year at the Embro Community Centre. The event celebrates the fun character of the Dashlund, however all dogs are welcome to attend.
This year will feature over 100 vendors along with a variety of activities that your dog can participate in. The proceeds from this year's event will go towards helping dogs in need throughout Oxford County.
Collier says it will be a fun event, which will also include some special guests and new attractions.
"I just found out today that Spider-Man will be there, Deadpool will be there and Bumblebee is going to be there as well. So we're going to have more children, so we're going to need some help corralling everyone together that wants to meet them. And we're also doing a dog pop-up cafe where you can bring your dog and get a little pupuccino. Tim Hortons is doing that for us, so we need someone to help there as well, but it's a fun day. It's a back to the family picnic that we always wanted to have."
To learn how you can sign up to become a volunteer for this year's event, you can read more online.
The 2019 Wienerfest Home County Festival happens on June 22nd.