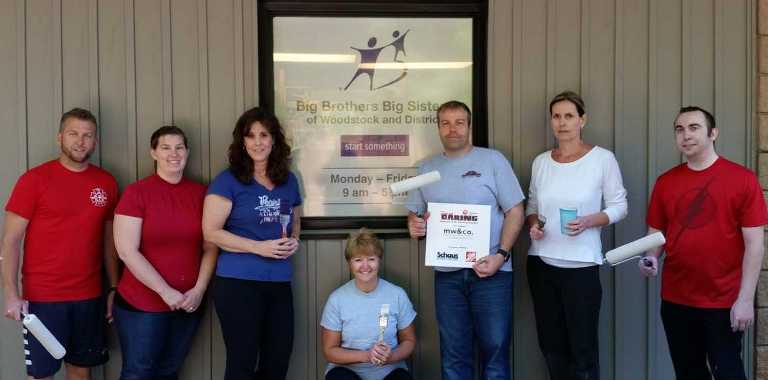 file photo
There will be 12 projects completed this year for United Way Oxford's Day of Caring, where volunteers will lend a hand to non profit agencies across Oxford County.
WOODSTOCK - United Way Oxford's Day of Caring is back.
This year's event will see the organization take on a number of different projects.
Resource Development Coordinator, Mike Crabbe says they range from painting to renovations.
"We're very excited to be working on a number of projects. A lot of the projects that we get are things like painting and cleaning up gardens and building garden boxes as well as some food prep. This year we're preparing some renos for some upcoming projects, so we're going in there and we're taking down all the wallpaper so they can revitalize their space."
Day of Caring focuses on workplace volunteers helping non for profit organizations in Oxford County complete projects in their community.
Crabbe says they will be helping different organizations located in Woodstock, Tillsonburg and Ingersoll.
"We have 12 projects coming from various areas. We have some in Tillsonburg, some of the ones there we have the Tillsonburg Community Garden, the Dereham Forge Housing Co-operative. And then in Ingersoll we're working at the senior's centre that offers services for them and then in Woodstock here we're working at DASO and WDDS, as well as Ingamo Homes and Harvey Woods."
United Way Oxford's Day of Caring will be on June 6th.