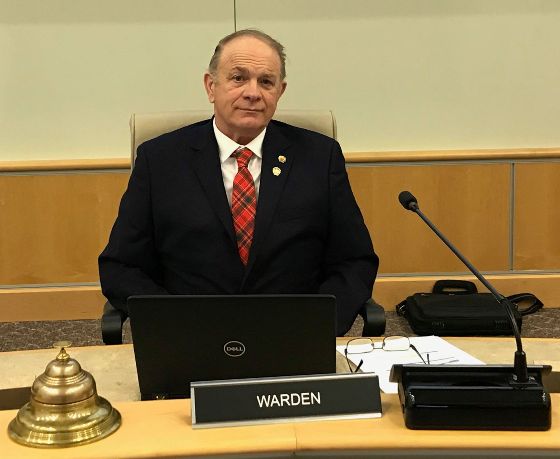 The Warden says he thinks Oxford County is ready for Stage 3, however he is reminding everyone to stay vigilant, wash your hands maintain social distancing and wear a mask when that is not possible. Premier Ford will be announcing plans for Stage 3 this afternoon.
OXFORD COUNTY - Ontario Premier Doug Ford is expected to announce the details for Stage 3 this afternoon.
Southwestern Public Health, which includes Oxford County was one of the first to enter Stage 2, so there is a good chance we will also be one of the first to enter stage 3. Warden Larry Martin says he thinks we are ready.
"I have noticed when I am out and I am not out that much but the majority of people are doing very good as far as social distancing, some aren't but the majority are doing a great job. I think we are doing pretty good as far as our numbers go, if our numbers were different, then I could see us possibly not being included but due to the fact that our numbers are quite a bit lower than all the areas surrounding us, I could see us be included in phase 3, but we will have to wait until this afternoon to see for sure."
Martin says when we do move into Stage 3 and more businesses start to reopen, he hopes to see everyone continuing to take precautions.
"The best thing I can advise everybody is to be smart, be safe and carry on doing everything we have done in the past. If we continue to be smart, wash our hands, disinfect and go out and if we are going to be in a situation where we can't keep our distance, then by all means wear a mask. If we can keep this down, hopefully we can keep our numbers down, then our second wave won't be near as drastic but if we don't, if we say this is over with and we go back to doing what we were doing before COVID-19, we are going to be in a real mess. We have to cautious, we have to cognizant and we have to careful."
Ford will be announcing the plans for Stage 3 at 1 pm today.