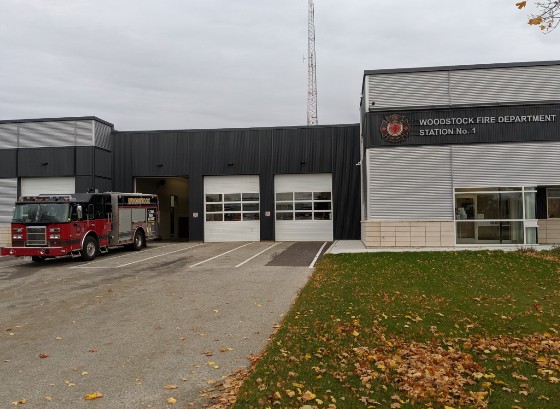 Members of the Woodstock Fire Department's Suppression Team can now book an appointment to get vaccinated for COVID-19.
WOODSTOCK - Some members of the Woodstock Fire Department can now get vaccinated for COVID-19.
Chief Jeff Slager says their suppression crews respond to medical calls as well, which makes them eligible for the shot this week.
"We've done everything we can in house to keep our members protected as best we can with proper protective equipment and cleaning. Having the availability of the immunization on top of that adds a little bit more peace of mind for them."
He adds the shot is completely optional, but members will still have to follow COVID-19 protocols no matter what.
"Whether you've been immunized or not does not change the requirements for masking and social distancing. Basically the immunization prevents you from getting sick, you could still be carrying it, but it protects you from bringing anything within yourself."
Slager says each firefighter will have to book their own appointment and they're being asked to schedule it around their downtime just in case they feel tired or achy afterwards.
Southwestern Public Health will start booking appointments for the COVID-19 vaccination clinic at Goff Hall next week and it should be up and running the week of March 15th.
You can find more information regarding vaccine eligibility and appointment booking online here.