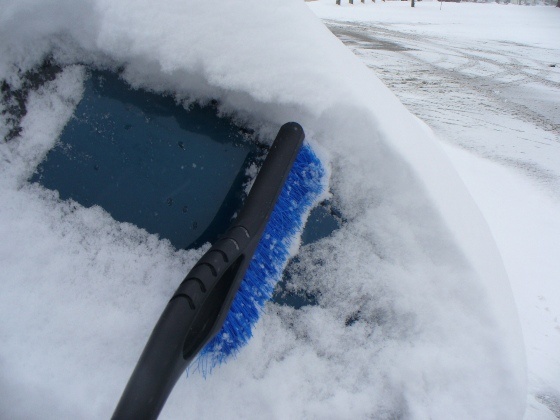 The OPP are providing winter driving tips today and some tips on how to make sure your vehicle is winter ready.
OXFORD COUNTY - When You See Snow, Go Slow!
That's the message from the OPP today as we just got hit with the first blast of snow for the season. In Woodstock we are only expecting about 2 centimetres of snow, however it is the first touch of winter weather we have experienced this season.
Police are putting the message out now to drive to the conditions, slow down and leave extra space between vehicles to adjust to reduced braking ability on icy, snowy roads. Driving defensively and responsibly during the winter months will ensure you and your loved ones will reach your destination safely.
Norfolk County OPP have put out a video with some tips on how you can make sure your vehicle is ready for the winter. Things you can do is making sure you have a good set of winter tires, make sure your windshield wiper fluid is full and always clear your windows of ice and snow.
Constable Ed Sanchuk says you should have an emergency kit in your trunk.
"Also a full tank of gas is a must, I have seen time and time again, where people are travelling down the roadway and they ran out of gas as a result of a motor vehicle collision and they haven't filled their car up."