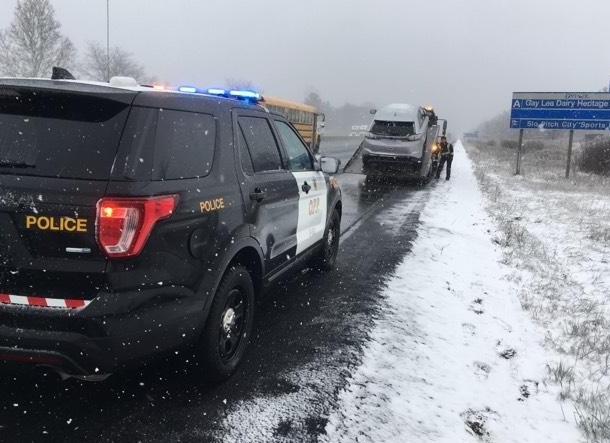 OPP twitter
Police caught a woman stunt driving on the 401 on a day when they are dealing with several collisions related to the snow fall.
DORCHESTER - A 46 year old woman from Aurora will be walking for a bit after getting caught speeding on the 401.
Police say they clocked the woman doing 156 km/hr on the 401 at Dorchester Road this afternoon. The timing was especially bad as it was snowing outside today and OPP have already responded to several collisions because of the slippery weather.
The woman was charged with stunt driving and her license was suspended for 7 days and her vehicle was towed away from the scene.