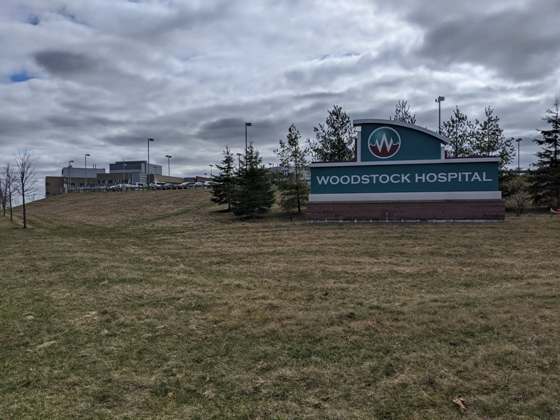 Woodstock Hospital has achieved Exemplary Standing from Accreditation Canada.
WOODSTOCK - Woodstock Hospital was given high marks once again from Accreditation Canada.
They were given Exemplary Standing after meeting 97.3% of the 1,828 quality standards that were closely looked at last month. Accreditation Canada is an independent body responsible for setting the standards for quality and safety in healthcare.
CEO of the Hospital Perry Lang says the staff deserve a ton of credit for this standing.
"Obtaining Accreditation with Exemplary Standing in the midst of preparing for and responding to a global pandemic, demonstrates the hospital's unwavering commitment to high quality, patient-centred care and services. Preparing for Accreditation is a multi-year process. We are very proud of this achievement and thank our staff for all of their hard work and dedication in preparing for this accreditation survey."
Chief Nursing Officer and VP of Patient Care Jayne Menard says this news should be assuring to patients.
"Achieving this level of accreditation assures our patients, families and caregivers that the care and services they receive at Woodstock Hospital, meet nationally recognized standards for best practices and patient safety."
Woodstock Hospital goes through this evaluation process every 4 years. Highlights from the report include the Hospitals response to COVID-19, the quality care and dedication from staff and physicians from the Hospital and the strategic 5 year plan.
You can read the entire report online here.