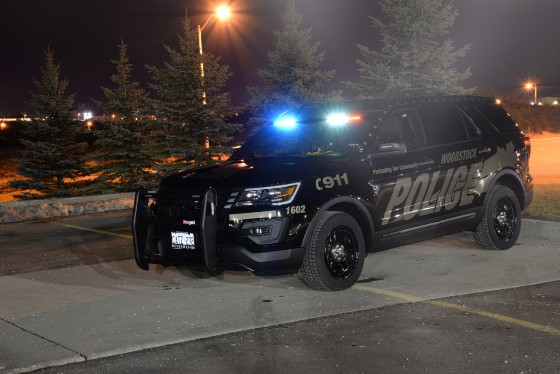 Briefs include a man arrested for carrying a weapon downtown, B&E leads to an arrest in Blandford-Blenheim, Canada Day RIDE programs and a couple of thefts in the Friendly City over the weekend.
WOODSTOCK - Woodstock Police arrested a man on Finkle Street on Sunday after getting a 911 call.
The man was charged with weapons dangerous and will attend court at a late date.
---
WOODSTOCK - Several tools were stolen from a business on Commerce Way over the weekend.
Police say a man entered several companies vehicles on the property. Officers were able to track him down in Blandford-Blenheim and make an arrest. He was charged with Theft Over $5000, Break and Enter, Possession of Break in Instruments, and Disguise with Intent and will later attend court.
---
WOODSTOCK - Woodstock Police conducted several RIDE programs over the weekend.
They are happy to report that they did not find anyone to be impaired. Police are reminding everyone to stay safe during the Canada Holiday and they will be watching the road and looking for impaired drivers.
---
WOODSTOCK - Woodstock Police are investigating after a York air conditioner from a home on Huron Street.
The theft happened sometime over the weekend.
Police are investigating a theft at a business on Tecumseh Street early Saturday morning, just after midnight. Police say a man and a women stole a number of tools from company vehicles in the yard.