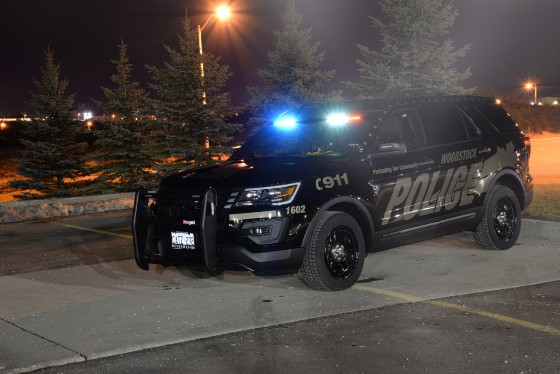 Woodstock Police have a number of safety tips for pedestrians and drivers this summer.
WOODSTOCK - Woodstock Police have released a number of summer safety tips as we start to enjoy the warm weather.
Today's focus is on pedestrian and driver safety.
Pedestrian safety:
- It is up to both drivers and pedestrians to keep everyone safe on our roads.
- Cross only at marked crosswalks or traffic lights – not in the middle of the block or between parked cars
- Make sure drivers see you before you cross by making eye contact and signaling your intentions to cross
- Wear bright or light coloured clothing or reflective strips, especially at dusk or when it is dark.
At a traffic light:
- Cross when traffic has come to a complete stop
- Begin to cross at the start of the green light or "walk" signal, where provided.
- Do not start to cross if you see a flashing "do not walk" symbol or the light turns yellow. If you already started to cross, complete your crossing quickly but safely
- Never cross on a red light or "do not walk" signal
- Watch for traffic turning at intersections and turning into or exiting driveways.
Driving Safety:
- Pay special attention to pedestrians and those using alternative transportation as you drive.
- Always look for pedestrians, especially when turning
- Watch for children. Drive slowly and cautiously through residential areas, parks or any other area where children could be walking or playing.
- Watch out for Community Safety Zone signs that indicate areas where public safety is a special concern, including the possibility of encountering pedestrians
- Be patient, especially with seniors or pedestrians with disabilities or mobility issues who need more time to cross the road.
- Drive carefully near buses or zones for passengers getting on and off.
- Always ensure all children are secured properly in their seat with a seatbelt
- Do not drive with more passengers than a vehicle is designed for, even if they "fit".
- More motor cycles, bicycles and various other forms of transportation will be on the road due to nicer weather. Please be conscious of your surroundings while driving and leave plenty of space between you and others on the road.
- Motorists often feel more comfortable driving in clear weather rather than snowy or rainy conditions – not to mention the cabin fever many are experiencing from staying home. This often leads some motorists to driving at higher rates of speed than normal. Please slow down, be conscious of the speed limits
- Children should be wearing a properly fitted helmet when riding bicycles, scooters, roller blades, skateboards, rip sticks, etc.