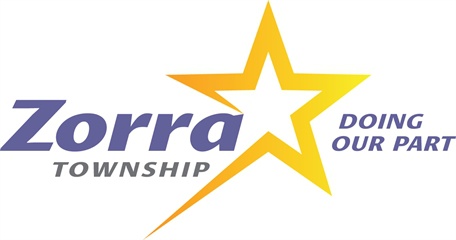 Zorra Township staff will work four days a week instead of five days. They'll run an eight month trial, which was supported by council.
ZORRA TOWNSHIP - Zorra Township will be trying out a four-day work week with its staff. They will run a trial for eight months beginning in September, which was supported by council.

Mayor Marcus Ryan says the idea first came after having to make changes to their workforce due to COVID-19.

"So the idea first started to come about as a result of COVID-19 changes that we had to make, where we tried to split our workforce into different cohorts to reduce the chance that if there was an infection, that the entire workforce would be affected. And combined with the fact that staff are working from home and that we found that staff worked very efficiently in the two different cohorts. With electronic communication nowadays, there was really no change there and it worked efficiently."

Mayor Ryan says the amount of hours won't change for staff during the trial.

"They will be working the same hours, getting the same pay, doing the same work. It's just going to be restructured work for them, and to be clear too it's going to be offered to staff. Some staff may not choose to do it but I suspect that most staff will choose to do it. So their work week will just be compressed from five relatively shorter days into four relatively longer days."
It would see staff working in two shifts; Monday to Thursday from 8:00 am to 5:00 pm and Tuesday to Friday from 8:00 am to 5:00 pm. He adds this will allow them to have the municipal office open for more hours to residents, at no increased cost, offering all the same services to them.
The pilot project is set to run from September 1st to April 30th, 2021.