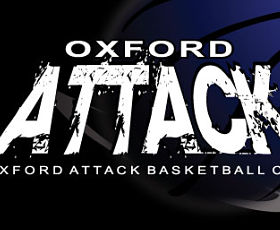 Attack U11's notch first win in Guelph
GUELPH: The Oxford Attack Under 11 Atom's played in their inaugural tournament in Guelph over the weekend and notched their first win; finishing a respectable weekend of competitive basketball with a record of 1-3.
The Oxford Attack U11 team is made up of local boys and girls in Grades 4 and 5. This is their first season playing competitive basketball within the Ontario Basketball Association. They are the youngest of 9 basketball teams within the expanding Oxford Attack Basketball Club.
The Attack U11's opened the tournament against the host Guelph CYO Knights and dropped a 34-8 decision to a more experienced team. The Attack next faced the Blessed Sacrament Yellow Jackets and held a surprising 10-8 lead at halftime. Their lead faded as the game wore on and the Attack eventually lost 25-15 but many positives were gained from this game for the new Attack team. The Attack finished pool play against a superior Burlington team and fell 40 to 7. The Attack U11's completed their tournament by playing Blessed Sacrament again but this time held onto their lead throughout the entire game for a hard fought and well deserved first victory 29 to 25.
Article submitted by: Chris Dempster