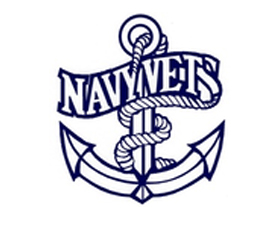 The Woodstock Navy Vets lost a tough one on the road Thursday night.
AYR -- The Woodstock Navy Vets have slipped to 1-and-5 this season after another loss Thursday night.
The Vets hit the road, travelling to Ayr to face-off against the Centennials.
The teams traded goals in the 1st period and were still tied at 3-3 at the end of the 2nd. But an early goal in the 3rd by Ayr followed by two more quick goals following a 5 minute powerplay gave the Centennials a 6-3 lead. Woodstock couldn't gain ground on Ayr, who put one more in the net before the end of the final period to skate away with a 7-3 victory.
Veteran Mackenzie Langford scored his first 2 goals of the season for the Vets in the 2nd period after Mike Gillespie had scored in the 1st period. Rookie goalie Jackson Swindells faced 45 shots in net.
Woodstock will regroup before their game Friday night against the defending league champions, Paris Mounties. Game time at Southwood Arena is 7:45 pm.