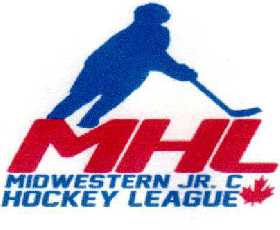 Woodstock Navy Vets celebrate Fan Appreciation Night while Merchants induct GM into Wall of Fame.
OXFORD COUNTY - The NHL may be on a break heading into their All-Star weekend but there's plenty of local hockey action to catch Friday night.
The Woodstock Navy Vets will host their Fan Appreciation Night at the Southwood Arena, handing out a free t-shirt to the first 100 fans. The Vets will host the Paris Mounties for their final home game of the regular season. It's a big game for Woodstock with positioning in the standings for home-ice advantage in the first found (quarterfinals) of the playoffs at stake. The Navy Vets are heading into the playoffs following their best season in over a decade. Puck drops at 7:45 pm.
The Norwich Merchants will entertain the Burford Bulldogs tonight at 8:00 pm. Before the game, the Merchants are inducting GM Andy Riley into the their Wall of Fame.
Tavistock have the night off while the Thamesford Trojans make the short trip to Dorchester to face off against the Dolphins.