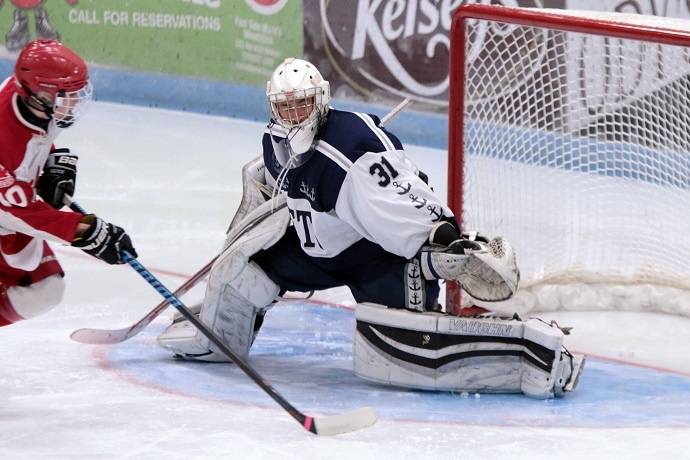 Jackson Swindells from the Woodstock Navy Vets has been named the goalie of the month.
WOODSTOCK - The Woodstock Navy Vets can boast to having one of the top goalies in the Midwestern Junior C Hockey League.
Jackson Swindells was recently named the Goalie of the month for the league for his work through September and October. Swindells opened the season with 2 successive shutouts and is leading the league with a 2.23 Goals Against Average and a .933 Save%. Swindells is a main reason why the Navy Vets have allowed the fewest goals in the league this season letting in just 30 goals in 12 games.
The Navy Vets are currently in 5th place in the standings with a 5-6-1 record.