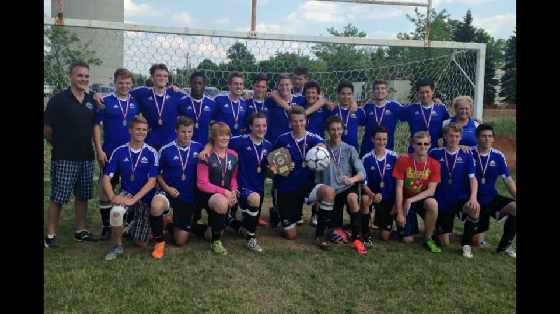 After tough competition the IDCI Blue Bombers are bring a medal back to Ingersoll.
INGERSOLL - The IDCI Blue Bombers have won the bronze medal at the Provincial Soccer Championships in North Bay.
They won their first two games at the AA Boys OFSAA soccer championships by a score of 2-0 on Thursday beating a team from Temiskaming District and another squad from Kingston. The team was successful in making it to the quarterfinals after persistent rain showers covered the field. On Saturday they played a hard game in the Semi-finals but losing to 1-0 but rallied back to defeat WC Kennedy Secondary School from Windsor.