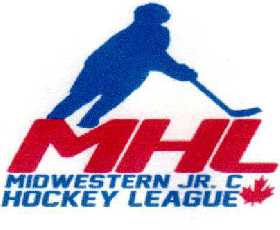 Vets have two game lead over Paris, Tavistock look to edge New Hamburg in series lead and Norwich kick off series Friday night.
OXFORD COUNTY - The Navy Vets are up two games on Paris in their quarterfinal series, edging the Mounties 2-1 Thursday night.
Dan Haig scored what proved to be the Vets' winning goal twelve minutes into the 2nd period and assisted on Justin Elm's goal that opened the scoring earlier in the period.
Paris got on the scoreboard with less than two mintues left in the 3rd period and pulled their goalie in the last minute but were unable to solve Vets' goalie Michael Roefs for the tying goal.
Roefs was outstanding again in net facing thirty-five shots with twenty shots alone in the 3rd period as Paris made a big push.
The two teams meet again in Paris for Game #3 Saturday night @ 7:30 pm.
The Norwich Merchants kick off their quarterfinal series at home Friday night against Burford. Game time is 8:00 pm. Games two and three go Saturday and Sunday in Burford and Norwich respectively.
The Braves are on the road for game three in New Hamburg Friday night. Tavistock tied the series at one game apiece on home ice Wednesday night.