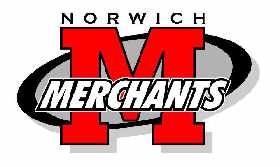 Norwich take game one of their semi final series against New Hamburg
NEW HAMBURG - The semi final series between the Merchants and Firebirds kicked off Monday afternoon in New Hamburg.
Norwich opened the scoring mid-way through the first period off the stick of Mitchell Berzins, assisted by Braeden Shand and Jamie Kelly. Kelly scored with less than two minutes left in the period to take a 2-0 lead into the second period.
Riley Monture got the Merchants on the scoreboard again, five minutes in the second period before the Firebirds came storming back with two quick goals, less than two minutes apart.
Norwich held a 3-2 lead over New Hamburg through the third period before the Firebirds pulled their goalie for the one-man advantage which worked in the Merchants favour as Kelly netted his second goal of the game with less than a minute of play left in the game, giving Norwich the 4-2 victory.
Game two moves to Norwich Wednesday night with puck drop at 7:30 pm.
The other semi final series between the Centennials and Paris Mounties gets underway Thursday night in Ayr.