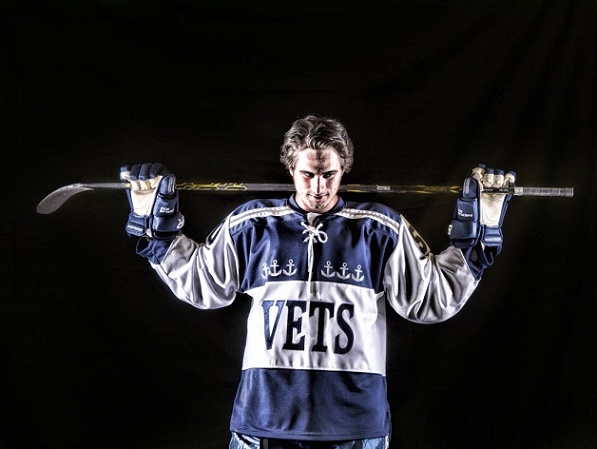 The Woodstock Navy Vets will honour the men and woman who have sacrificed everything for our freedom.
WOODSTOCK - The Woodstock Navy Vets are having their annual Remembrance Day Game tonight at the Southwood Arena.
Woodstock will be wearing their camo jerseys during warm ups at 7:30 and are hoping to wear the special jerseys for the game. President and General Manager of the Navy Vets Devon Young tells Heart FM the team is coming in hot with a 3 game winning streak.
"Ya Absolutely that's the plan, I mean we have a really tough batch of games this week so it is nice to come into it with some momentum, it seems like everyone in the league is playing really well right now."
Woodstock is taking on the New Hamburg Firebirds who are tied for first place in the league with Ayr. They only have 4 losses on the year, however one of those losses were against the Navy Vets.
"They are a good solid squad, they have gotten better since the start of the year, I mean the first time we down there, I thought we played one of our better games and beat them there and then they game down here a couple of weeks ago and played a really good game against us and beat us, so it should be a really good game."