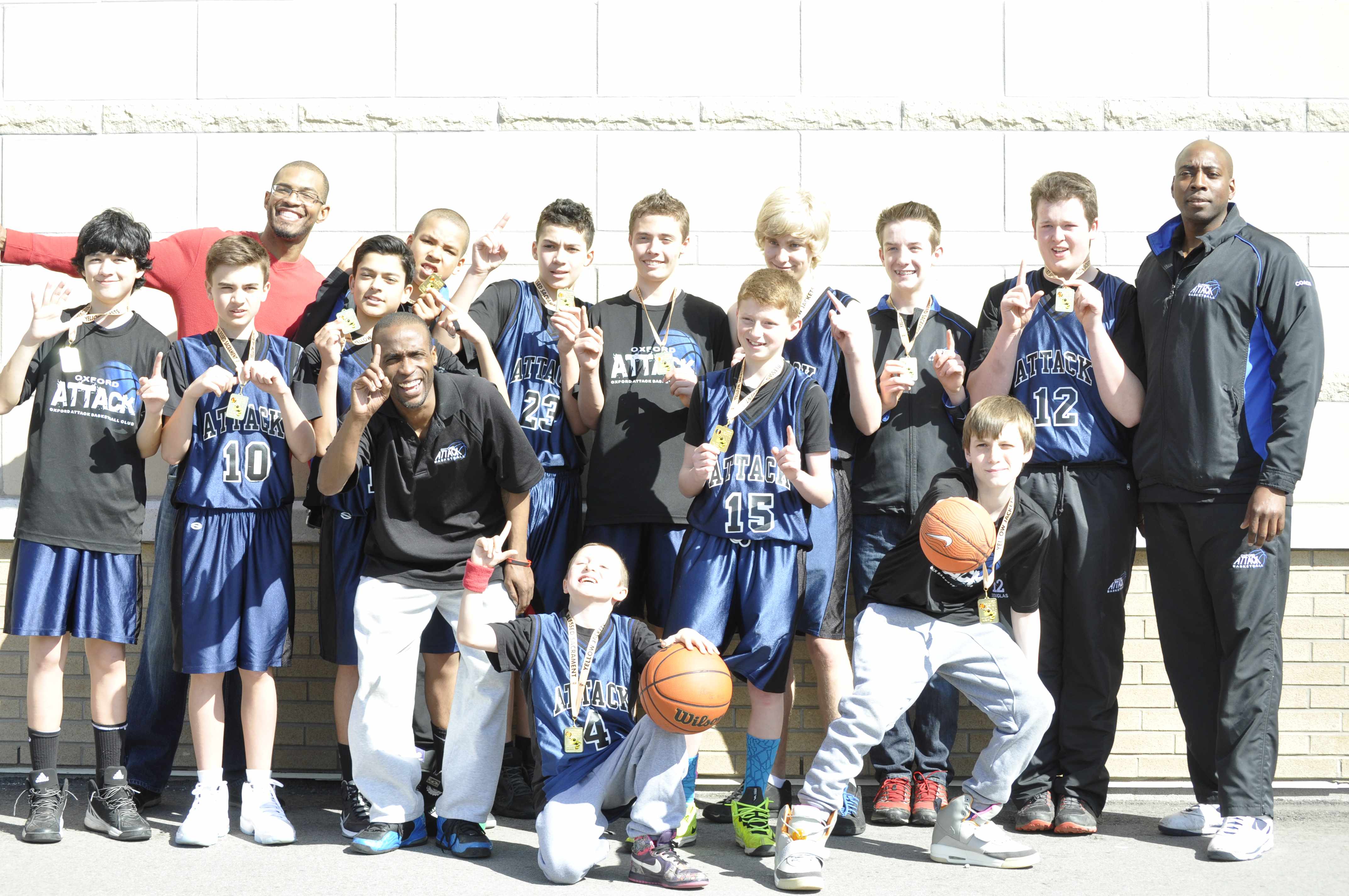 Oxford Attack U14 win Gold in Hamilton tournament
The Oxford Attack U14 Major Bantam Boys Basketball team won a gold medal in the Hamilton Blessed Sacrament Tournament this past weekend.

After a rocky start the boys rebounded and were able to get themselves back into the tournament, eventually beating Kingsville in the finals to clinch the Gold Medal.

Coach Craig & Coach Ishmael are now preparing Terrell Lloyd, Isaac Lewis, Kurtis Simms, Alex Noavarath, Liam Downing, Isaiah Belleth, Jason Lee, Matthew Hodgkinson, Steve Douglas, Devon Wiatowski, Ben Crosby, AJ Armstrong & Kalen Richardson for the Provincial Championship tournament on April 25th to 27th in Toronto.
Story submitted by Coach Ishmael Lewis