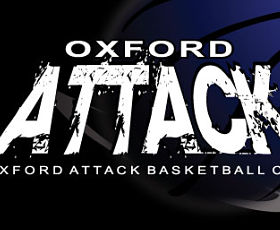 Attack U15 Midget Boys take second consecutive silver at OBA tournament in Guelph
GUELPH: The Oxford Attack Under 15 Midget Boys won their second consecutive silver medal in an OBA sanctioned tournament in Guelph over the weekend.
The Attack boys opened the tournament against the host Guelph Phoenix #2 team and raced out to an early lead for a comfortable 63-19 victory. Matthew Keith notched a career high 18 points while Lincoln Poole grabbed 8 rebounds and had 2 blocked shots.
The Attack next faced North Toronto Huskies #2 and won 49-21 with their strong defense. 11 out of 12 Attack players scored in the game.
The Attack completed pool play against the Ancaster Magic #2 team and exploded offensively scoring 74 points in a 74-34 victory.
The Attack faced their nemesis Orangeville Hawks in the finale. The Hawks forced numerous Attack turnovers with their double-teaming pressure that had the Attack playing from behind the entire game. Offensively, the Attack struggled with their outside shooting and could not finish tough, contested layups on a consistent basis. Brandon Cowan had 15 points for his team in their 54-40 point loss.
Next up for the U15 Attack Midget's is the London Rambler tournament on April 24-25 in London.

Article written by: Paul Cowan
Article submitted by: Chris Dempster