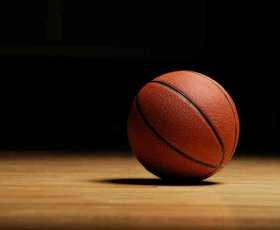 Major Bantam Boys U14 and U11 Atom boys/girls hit the courts this past weekend.
STRATFORD - The Oxford Attack Major Bantam boys (U14) basketball team was back at it this past weekend.
After some mediocre tournament results in January, the team has continued to practice and refine their skills. That work paid off Sunday afternoon as the team travelled to Stratford to face rival Stratford Revolution, pulling out a 34 – 29 victory. Strong defensive play from Justin Chisholm, Aaron Canfield and Tyler Rooke lead the Oxford team.
The Stratford club will be seeking revenge in a future match when Oxford hosts a four-team tournament in March in Woodstock.
Next up for the Oxford Attack team is a road game on Tuesday February 10th versus the St. Thomas Shock.
WOODSTOCK - The inaugural season for the Oxford Attack Under 11 Atom boys/girls team continued to show vast improvement by notching their 2nd win and actively contending in their other games with two narrow losses in their home friendly tournament over the weekend.
The Attack opened their tournament against the London Ramblers and traded baskets all game long until the final shift and fell 37-29. Bilal Taha led the Attack with 9 points. Sarah Walker and Justin Martens each notched 2 points and both played extremely active defence from their guard positions.
The Attack next faced the Norfolk Nets and battled to a tie game at half, only to narrowly lose in the waning minutes 34-31. Grady Roberts and Tyler Young each netted 8 points for the Attack. Ian Gilsenan showed marked improvement as a key in-bounder for his team as the Attack's inbounds plays are beginning to score against opposing teams. Isaiah Pacheco also demonstrated progress in his defensive awareness on the court.
The Attack's final game was a re-match of their first ever game in the OBA back in early January versus the Brantford Rep #2 squad. In their first meeting the Attack lost by more than 20 points. This time the Attack jumped to an early lead, played much better team defence and passed ahead in their fast break to open teammates; to comfortably defeat Brantford 37-23. Tyler Magoffin notched 7 points and played exceptional defence while Jerome Ngeleka-Kazadi played his best game for the Attack scoring 6 points but was more aggressive around the basket garnering several rebounds. Samuel Orlowski and Stefan Charters each chipped in 3 and 2 points respectively, for their improving Attack team.
The Attack U11's continue to improve their team defence and unselfish passing with every game.
Next up for the Attack is a sanctioned tournament in Cambridge on February 20th and 21st .