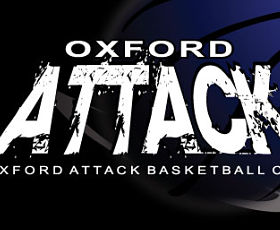 Oxford Attack major Bantom boys completed in a tournament in Brantford this past weekend
The Oxford Attack major Bantam boys competed in Brantford this past weekend at the annual CYO Paul Mitchell basketball tournament. After mixed results in a tournament the previous weekend and a few strategic practices, the team was anxious to get back on the basketball court.
Opening the tournament on Thursday night, Oxford battled the Brantford Hawks and narrowly lost 31-29. Despite the results, this was likely the Attack's best defensive effort of the season so far, and most consistent 4 quarters they have played. Unfortunately, unforced turnovers and missed easy shots were the story on the offensive end.
The Attack next faced opponents from Port Colborne and Dunville on Saturday, and were successful against weaker opposition. These two games allowed the Attack to operate their game strategies and all players saw court action.
In the crossover format of the tournament, Oxford's Sunday opponent was the top team from Pool B and eventual tournament champ, the Burlington Basketball club. Oxford struggled offensively, again with unforced mistakes and missed opportunities. Burlington executed their offence with efficiency and maintained a significant lead throughout the match.
Next up for the team is a few weeks of practice and single game matches versus Stratford and St. Thomas
Article submitted by Chris Dempster