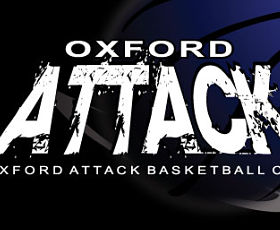 Oxford Attack Under 13 Bantam Girls swept mini tournament
WOODSTOCK: The Oxford Attack Under 13 Bantam Girls swept their home mini tournament by playing excellent defense and unselfish basketball on the offensive end of the court.
The Attack's press break worked to perfection repeatedly breaking the Guelph CYO Knights press en route to a comfortable 45-13 victory. Amanda Witmer netted 13 points including the first 3-point shot of her young career. Larissa Bayliss also chipped in 12 points.
The Attack next faced the Kitchener Lightning and came out on top of a 33-16 score. Hannah Cowan led the way in scoring with 12 points. Olivia Kirkwood, Leia Carroll and Alexis Birch all notched 4 points.
The Attack girls played short-handed for both games but every player in attendance demonstrated their continued resolve by playing great team and individual defense, making it extremely difficult for opposing teams to score against them.
Next up for the Attack U13 girls is a sanctioned tournament on February 13-14th in Stratford.
Article submitted by Chris Dempster