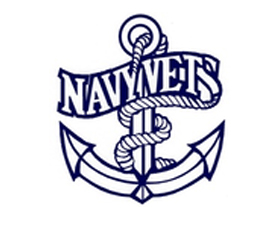 Three Woodstock Navy Vets recognized by the Midwestern Junior C Hockey League for their skills on and off the ice.
WOODSTOCK - Fans of the Woodstock Navy Vets are not the only ones noticing the turn around the team has experienced this season.
After a franchise worst, last place finish last year with only five wins, the Vets ended this season with 21 wins and a fifth place finish in the league.
The Midwestern Junior C Hockey League acknowledged Woodstock's successful season, naming Head Coach Adam Wallace Coach of the Year and forward Mike Gillespie the Most Valuable Player.
Gillespie led the Vets in scoring for the second straight season and was sixth overall in league scorers.
Rookie goalie Jackson Swindells was also recognized as the league's Rookie of the Month for January. Swindells played in five games during the month posting a 3-1 record with two shutouts and an azmaing 1.03 goals against average.