Tiffins Break For Your Office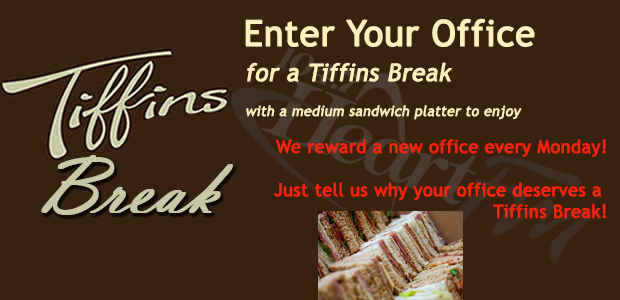 The Details:
You Deserve a Break! Heart FM and Tiffins. A Better Sandwich have teamed up to give you lunch! Every Monday we will pick a new office to visit and surprise with Tiffins medium Sandwich Platter!
The Rules:
- Your office can be not larger then 20 or so people and will need to be inside the City of Woodstock.
- You must be open to Heart FM surprising your office with a medium platter!
- You may enter your office now and offices will be picked at random.
- Tiffins Breaks are every Monday from October 24th until December 5th.
- This contest follows the standard Heart FM Contest Rules.
Good Luck & Enter Below!