Jakeman's Workday Giveaway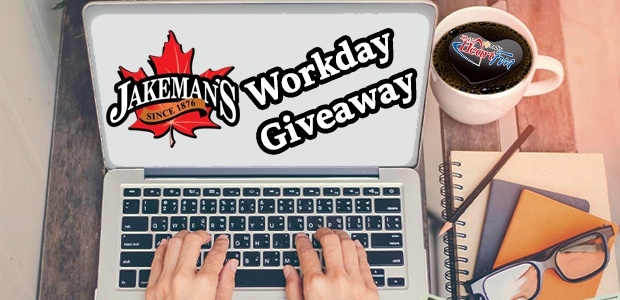 The Details:
Are one of your co-workers going above and beyond (and maybe helping you out along the way)! Heart FM and Jakeman's have teamed up for you to recognize someone you work with! On March 15th & 29th we will pick a new submission, read it on-air then someone from Heart FM will visit your office with a gift basket from Jakeman's! This is a great way to say thank you to that person that keeps your workplace running smoothly.
The Rules:
You may enter your co-worker now and submissions will be picked at random.

The draws will be held on April 12th &29th

This contest follows the standard Heart FM Contest Rules.

If your submission is picked you will also receive a special thank you prize for entering
Good Luck & Enter Below!