Lainger & Sabrina"s Crappy Theatre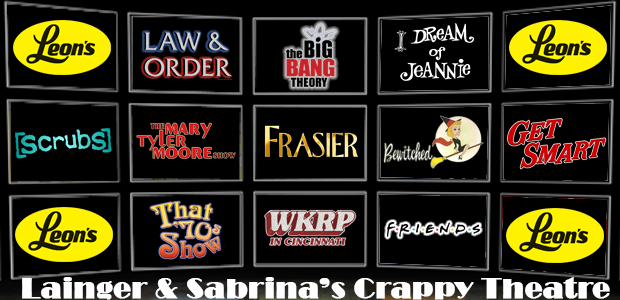 Lainger & Sabrina Crappy Theatre
Play "Lainger & Sabrina's Crappy Theatre every weekday! The morning team will act out a scene from a popular TV show, it is up to you to guess what show it is. If you can guess correctly you will be entered to win a 65 inch Samsung LED SMART TV courtesy of Leon's of Woodstock. Every time you qualify you will also win a pair of tickets to the Navy Vets that could include Best Seats in the House!
Contest Period September 17th-October 26th

1 entry per person per week

Contestants who have won in the past 30 days are still eligible to play "Lainger & Sabrina's Crappy Theatre."

Grand Prize Draw to be announced on Tuesday October 30th on the Lainger & Sabrina Show.

Note there is no contest occasion on Thanksgiving Monday October 9th, 2017.

All other standard Heart FM Contest Rules do apply.

The number to call is (519) 537-1047
Good Luck!