#MOMTASTICHEARTFM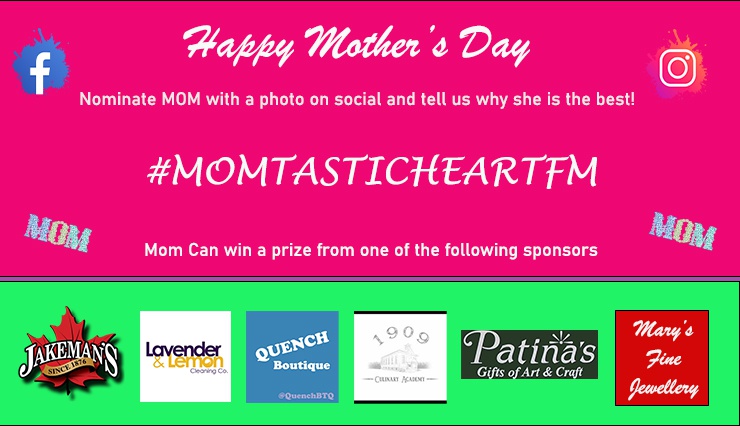 Go to Facebook or Instagram and post a picture of your mom and tell us why is the best! From May 3rd to the 7th mom can win a prize from one of our awesome sponsors.
Jakeman's Maple Product on Monday
Lavender and Lime on Tuesday
Quench Boutique on Wednesday
The 1909 Culinary Academy on Thursday
and on Friday, Mary's Fine Jewellery and Patina's in Ingersoll!