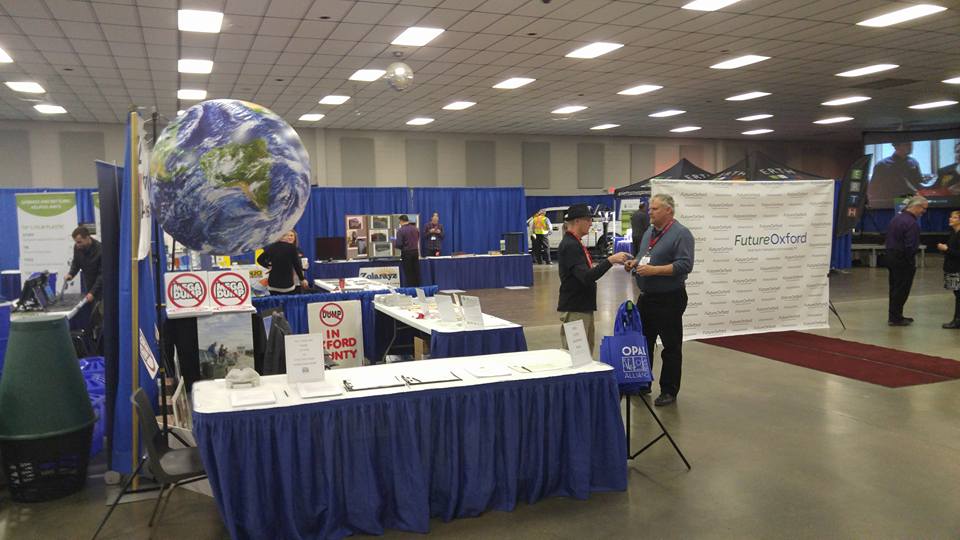 Oxford county residents were treated to over 30 exhibitors, a cooking demonstration, and renown guest speakers at the Future Oxford Expo.
WOODSTOCK - Residents of Oxford County who attended the Future Oxford Expo have a better understanding of what the County is trying to accomplish.
Hundreds of people attended the Expo yesterday. They were treated to some fascinating presentations from guest speakers including the Executive Director and CEO of the Canadian Urban Transit Research and Innovation Consortium. Dr. Josipa Petrunic tells Heart FM what she thinks is the most exciting part of the Future Oxford Sustainability plan.
"Well obviously the 2050 commitment to complete zero emissions sustainability paradigm, because to get there, very seriously to get there requires some sober thought about how we are going to completely electrify the transport network, how we are going to harvest all aspects of methane and any wasted natural gas from agriculture. I mean these are really radical transformations from how society will live. What Oxford County is doing is unique, these are the kinds of things you would expect from Toronto, or Vancouver, or from Montreal, or from Calgary, or from Ottawa - they are not the kinds of things you would expect a rural municipality to be leading the county in, but bravo to Oxford County for doing that."
One thing she talked about was the future of gas consumption and electric automobiles and the City of Woodstock potentially switching to an electric bus system in the future.
The expo featured some food vendors as well and a cooking demonstration from the Fairly Fat Guys, however they still managed to keep everything completely waste free. Volunteer John Joossee talks about some of the challenges that presented.
"Well we certainly want to get away from the type of materials that might normally end up in the landfill and think about what the possibilities might be to replace those materials with things we can wash again and reuse, so that was the biggest challenge."