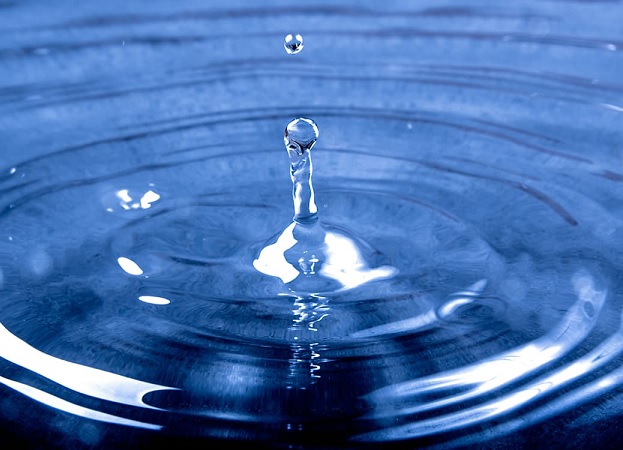 The owner of Twelve Estates Inc. in Ingersoll has some serious concerns for property owners, landlords and renters with Oxford County's new proposed water/hydro by-law.
Letter to the Editor:
To the city of Ingersoll and other landlords,
I am an owner and landlord of a multi residential property in Ingersoll. This new proposed water-hydro bylaw that forces landlords to put water and hydro accounts in their own name instead of the tenants, is a great concern for me and will be for other landlords in the area.
First off, ERTH is the service provider for Ingersoll hydro and water. The hydro and waters bills are on one account and come on one bill and must be paid together. After speaking to ERTH on the phone, they advised that they will not separate hydro and water onto separate bills and accounts. This means landlords are now not only responsible for tenants' water consumption, but hydro as well? Hydro bills can range anywhere from $100-$300 depending on the tenant and how much they use and conserve. Now all of a sudden landlords must pay for hydro too just because the utility company doesn't want to split the accounts?
Secondly, huge money was paid to have these meters split. This adds value to the property for resale and helps with the Ingersoll real estate market. Forcing landlords to put these bills in our own names means property value goes down. Will landlords be reimbursed for the decrease in property value we might lose in the future? Will landlords be reimbursed the big cost we paid to have these meters split? Doubtful.
Third, big money was paid to split the meters so that each of my tenants would be responsible for their own hydro/water consumption. Having accounts in the tenants names keeps them responsible to pay them, helps them build/rebuild their credit, and keeps them aware of how much water and energy they are using. This is especially important for environmental reasons since our entire planet has been URGED to use less water and hydro for the sake of our deteriorating environment. Forcing landlords to put hydro and water in their names will mean that awareness from tenants is gone. I'm sure the county will see an increase in both bill amounts and energy consumption for this very reason. If this proposed hydro-water bylaw takes place, will you pay the difference when the bills increase? What about environmental impacts?
Fourth, you must have thought about the huge increase in rent costs this is going to force on the Ingersoll market. Do you want your residents to be able to afford to live in this town? This proposed bylaw will most likely mean that the hydro and water costs will be added on to monthly rent. So, for example, a 2 bedroom 1 bathroom unit costs $1200/month to rent. Landlords are supposed to tack on an extra $200-$400 to that amount and have water and hydro be inclusive? A $1200 a month apartment becomes $1700 a month apartment. The tenants who don't use a lot of water and hydro suffer most. Hardly seems fair to charge for something not being used, but landlords will need to cover themselves. Have you thought about the rental increase impact and what that's going to mean for tenants who can no longer afford to live in this town?
These are major concerns that need to be addressed and discussed. I urge other current and future landlords to research this new proposal and express their concerns by contacting local councillors, the town of ingersoll, ERTH utility services, your MPP, your local paper. Use social media to spread the word and local landlords can unite with our concerns.
For more information, you can visit: . http://oxfordcounty.ca/Your-Government/Speak-up-Oxford/Campaign-Details/ArticleId/15862/Water-and-wastewater-billing. Scroll to the bottom and leave a comment, send an email and take their online survey and express your concern.
To contact Oxford County councillors, call 519-539-9800 or visit:
http://www.oxfordcounty.ca/Your-Government/Council/Meet-your-council
For the city of Woodstock councillors, you can call 519-539-1291 or visit:
https://www.cityofwoodstock.ca/en/city-governance/council-and-council-meetings.aspx#
For the MPP you can call 519-537-5222 or visit:
https://www.ola.org/en/members/all/ernie-hardeman
To contact ERTH utility services:
ERTH Power: (519) 485-1820
ERTH Solutions (water): +1 877-485-6050
Kyle Ward
Twelve Estates Inc.
226-929-8945