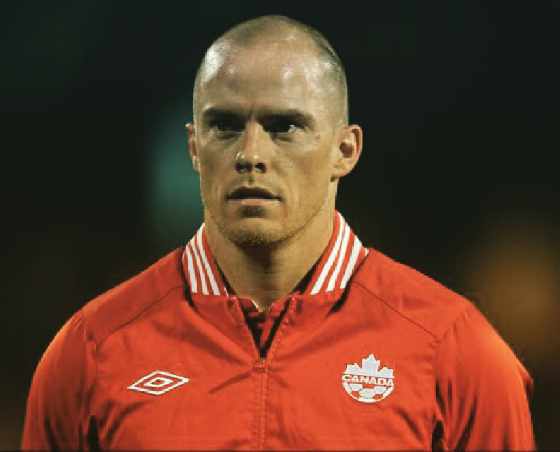 Submitted
The former Canadian national player will be a guest head coach for the Woodstock F.C. Premier Stallions and also help out with the Division 2 Stallions. His career spans across multiple leagues, including the English Premier League.
WOODSTOCK - Soccer has taken him across the globe for over 20 years, but now Canada's Iain Hume will call Woodstock his home.
The former Canadian national player will be on the sidelines for Woodstock F.C as a guest head coach.
He'll be a part of the Woodstock F.C Premier Stallions and also help out with the Division 2 Stallions.
Hume says the partnership with the club started early this year.
"Having spoken with the club taking over as the Premier team head coach and helping out with the whole men's program, down with the under-16's, was just a formality. I'm enjoying it. And even through COVID, through lockdown and everything I've been running sessions with the coaches, with my brother running Zoom sessions, fitness sessions for the players through COVID. So I've been a part of it for the past four and a half, five months or possibly even a bit more."
Hume says he came here earlier this year for tryouts, moving here with his wife and two kids and their pets.
He has played across several leagues throughout his career, most recently playing in the Indian Super League. His career spans across multiple leagues, including the English Premier League.
While playing professionally he also continued to study to earn his coaching badges, including recently passing his UEFA B License through the FA Wales Coaching Education program. He also served as an analyst for the ISL, doing commentary on T.V while he was injured.
Hume will also be holding soccer lessons for eight weeks for house league players later this fall. It'll run every Tuesday beginning on October 27th.
He says the lessons will help build the fundamentals in young players.
"I think that's the main aim is instead of watching T.V and playing video games and watching YouTube videos of people doing tricks, these things are all fair and well, they're really nice to look at but the fundamentals of football it's the most important thing in the game."
He adds the sport in Canada is at its highest, pointing out a lot of young players who are standouts like Bayern Munich's Alphonso Davies and Jonathan David who plays for Lille OSC in Ligue 1 in France.
He says the Premier team and Division 2 Stallions have been outdoors training side by side for the last two and a half months. He says they'll be starting at the end of October and run until the middle of December, before players return in the new year.
He says he's looking forward to the season.
Although he's not sure when the season will start due to COVID-19, he anticipates to be on the field for the outdoor portion next year.
"I've been here training for a month with the team, things are going well. The tryouts are going on right now for next summer's team. As far as the leagues go, I'm not even sure. It's kind of like how long is a piece of string, you don't really know because with what's going on with COVID. The indoor season is still potentially going to start, but how long for? Depending on people following protocols. So I think the ideal scenario is looking forward to next summer and progressing for next summer."