Cody Hayward
About Cody:
I was born and raised just outside of Woodstock and my radio journey began when I attended Fanshawe College for the radio broadcasting program in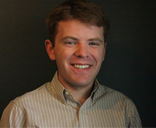 London. I decided to get into radio because I have a deep passion for music, and wanted to have the opportunity to talk to YOU everyday from 2 -7pm! My radio journey has been relatively short as I have been apart of the Heart FM team for over 2 years now.
NASCAR is my favourite sport and yes, it is a sport and yes, and drivers are athletes. You could call me an oddity, I am a red head, who is left handed, with a peanut allergy who can grow a beard thicker than Zeus, but remain clean shaven because no one likes a show off! I would love to hear from you and you can do so by sending me an email, or by giving me a ring (as my Grandma puts it) at (519) 537-8040 ext. 228.
Email Cody: Cody@1047.ca