Scott's No Frills Afternoon Drive
Kaitlin O'Shea hosts the Scott's No Frills Afternoon Drive. The World's Best Music in your car, the gym or wherever you are listening.
Listen to Kaitlin from 2pm - 7pm every weekday!
Combined with the World's Best Music and a check from the Heart FM news desk you can always be informed while staying entertained
About Kaitlin: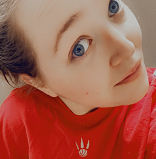 I was born and raised in Hamilton but have been calling Oxford County home since 2018. I graduated from the Radio Broadcasting program at Mohawk College with honours. Radio has been my passion since I was young; listening to my favourite announcers brought me a sense of comfort and I have always wanted to make that kind of a difference in the world. You can hear me every weekday from 2-7pm!
I am a huge hockey lover, adore music with a passion, and enjoy curling up with a good book every now and then. My cat is my best friend and I would do absolutely anything for her. I am a huge advocate and supporter of mental health initiatives and animal rights. I would love to hear from you and you can do so by sending me an email, or giving me a call at (519) 537-8040 ext. 228.
Email Kaitlin: kaitlin.oshea@bci.fm