Gateway Casinos Beat the Clock!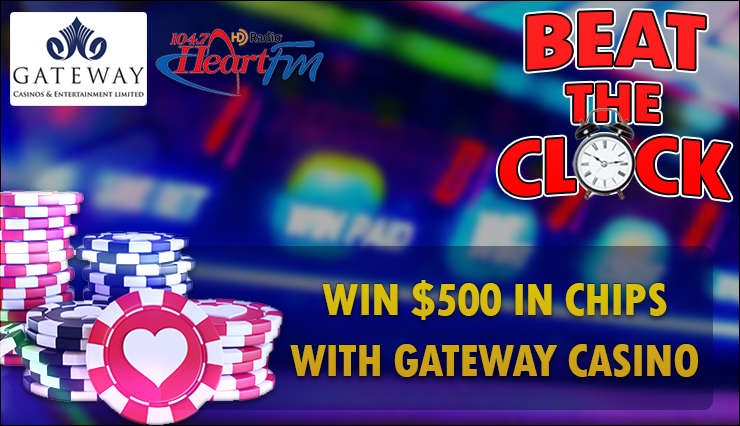 Gateway Casinos and Heart FM "BEAT THE CLOCK"!
Contest Details:
Every Tuesday and Thursday starting on July 5th listen for the cue to call during Heart FM Mornings

We start a clock, and the value of casino chips keep going up until we hit the buzzer!

You can win up to $500 in casino chips - And no one leaves empty handed.

Will you take the risk and wait? Or yell STOP before it's too late?
​Contest Rules:
Those who have won in the past 30 days cannot participate in this contest

This contest follows the Standard Heart FM Contest Rules Policy
​Good Luck and Listen Every Tuesday and Thursday!