Scott's No Frills Minute to Win It!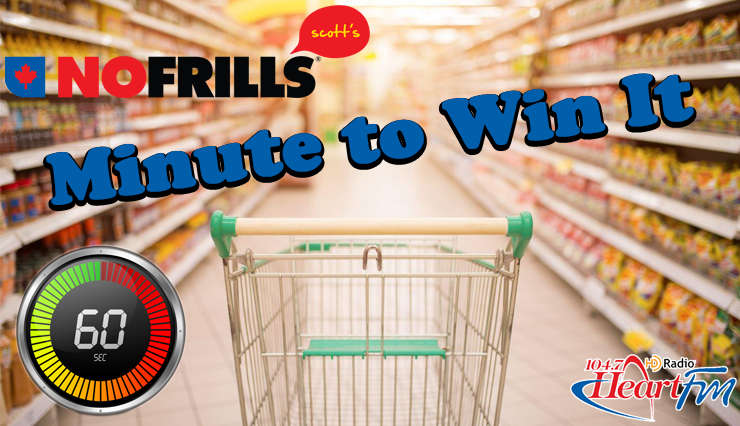 Heart FM & Scott's No Frills want to treat you to FREE groceries!
Contest Details:
Every Wednesday, you will have your chance to play

a

t 5:20pm; we will take caller #3

You will have 60 seconds to answer 10 questions (from various topics)

Every question will be worth $10 that can be redeemed at Scott's No Frills in Woodstock

Once all the questions have been asked (time permitting) you will be able to go back to the unanswered questions

You can win up to $100!
​Contest Rules:
Those who have won in the past 30 days cannot participate in this contest

This contest follows the Standard Heart FM Contest Rules Policy
​Good Luck and Listen Every Wednesday!