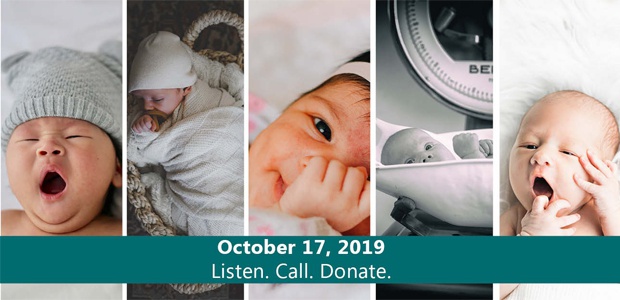 3rd Annual Heart FM's Give Thanks to Your Hospital Radiothon
Thank you for the support as we were able to raise over $26,000
http://www.heartfm.ca/news/local-news/community-shows-support-for-woodstock-hospital-again/
The Heart FM's Give Thanks to Your Hospital Radiothon is an event that spreads motivation across Oxford County to help raise money for the Maternal Child Department at Woodstock Hospital. Woodstock Hospital is the designated birthing centre for Oxford County, delivering over 1,000 babies annually. Throughout the day, stories will be shared by patients, staff, and community members about the Maternal Child Department and Woodstock Hospital.
The technology required to deliver, monitor, and care for newborn babies is continuously evolving and improving, which makes the need to update our existing equipment and purchase new technology ever present. This year we are fundraising for:
- Nitronox and scavenging system
- Portable Fetal Monitors
- Infant Isolettes
The phone number to call is 519-421-4255 or visit www.GiveThanksRadiothon.ca to donate online.