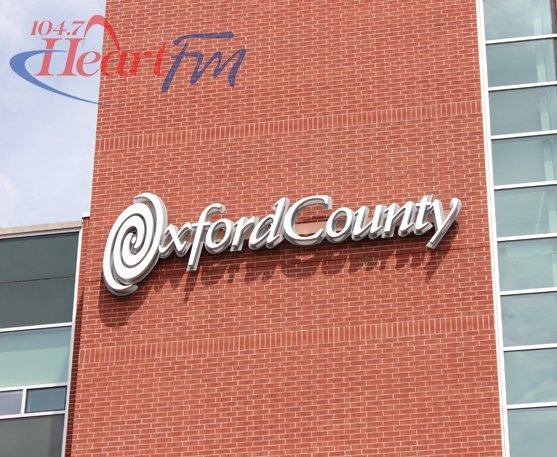 Oxford County Council got their first look at the 100% housed plan which looks to solve the housing crisis in Oxford County.
OXFORD COUNTY - Oxford County Council got their first look at the 100% housed plan.
The plan is a strategy to improve options across the housing continuum, encompassing homelessness to affordable and market rents to median income home ownership and "everything in between.
Similar to the Future Oxford Renewable Energy plan, this is a comprehensive draft plan that would take years to develop and incorporate all three levels of government. CAO Peter Crockett says the ultimate goal is to hopefully solve the housing crisis in Oxford County.
"It will take action from partners across our community, be it the private sector, the housing industry, the not for profit sector, the many community stakeholders that we have got and the public agencies to work through solving the housing the crisis. What the plan does is provide 15 ideas, 15 actions that over time we believe will lead to solving the housing crisis."
Crockett says this is similar to some of the other big projects the County has taken on.
"Very consistent with the approach on 100 percent renewable, zero waste and zero poverty and the future Oxford sustainability plan, they are generational goals, they are about long term achievement and where we are trying to get to in the long term."
The report asks Council to adopt a resolution formally committing to a "100% Housed" goal as outlined in the 100% Housed Plan. As part of its commitment to the Future Oxford Community Sustainability Plan, County Council has previously committed to goals to achieve 100% Renewable Energy, Zero Waste, and Zero Poverty.
Warden Larry Martin says the plan was approved in principle today, however it will need approval from the lower tiers first.
"We basically sent it out to the area municipalities for their input and while we are waiting for their input back, hopefully staff will have time as well to contact some of the other stakeholders for collaboration, to hopefully make this a success."
No timeline was put in place for when the project will come back to council, however Martin is hopeful it will be discussed at the lower tiers and then brought back to Oxford County council, no later than May 1st.
Council spent nearly an hour asking questions about the project and their was some debate. Woodstock Mayor Trevor Birtch brought up some issues the municipalities have had in the past in terms of communication. He also brought up issues with the Future Oxford committee and the fact that they will sometimes put out there own message, as opposed to the message from the County.
You can take a deep dive into the 100% housed plan online here.