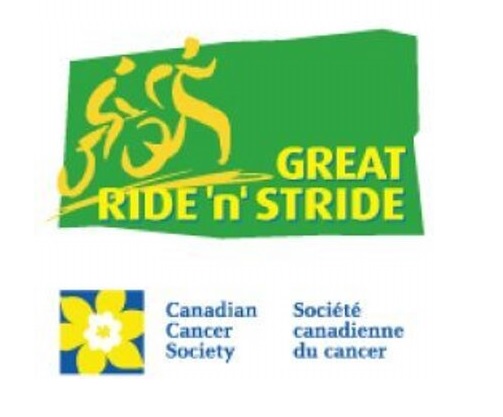 Runners, walkers and cyclists will be gathering at the Tillsonburg Community Centre for the 49th annual Great Ride 'n' Stride.
TILLSONBURG - The town of Tillsonburg is getting ready for its 49th annual Great Ride 'n' Stride fundraiser.
It's set to take place on Sunday April 29th this year, with everything getting underway at the Community Centre between 1pm and 3pm.
Vice Chair Bill Pratt says you can choose how you would like to complete the 3K route.
"Everybody takes off and you can walk, ride your bike, roller skate or whatever you want to make it around Lake Lisgar and back to the Community Center."
All the money raised will go to the Canadian Cancer Society.
Pratt adds that they don't have a fundraising goal this year.
"We take what we can get, we're really happy with anything we can get. We have trophies for the top teams and the top individual fundraisers every year."
Sponsor sheets are available at Cowards PharmaChoice or you can register online here.
The event will be held in memory of Violet Ormerod; a long time volunteer for the Canadian Cancer Society. She drove cancer patients to and from appointments, after her husband was diagnosed.
She also encouraged the rest of her family to volunteer as well, including her granddaughter Melissa Boesterd - the Tillsonburg branch president.
"Cancer hits everybody but once you feel it that close to home I think you're passion for the cause is increased that much more."
Ormerod passed away in December of last year.