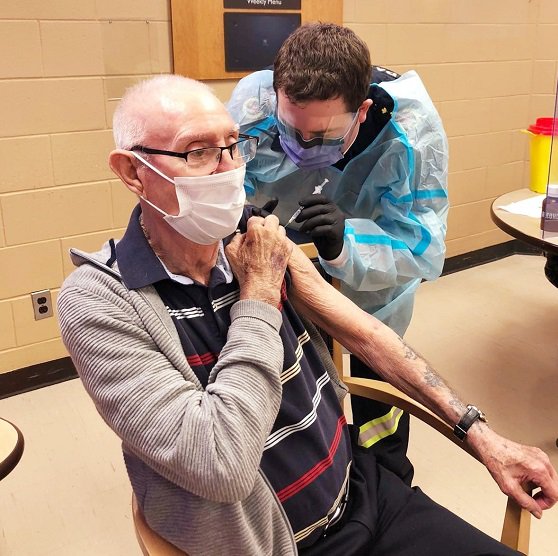 The COVID-19 vaccination clinic at the Western Fair Agriplex this weekend for seniors 80 and over and Indigenous adults 55 and over is completely booked.
OXFORD COUNTY - The phones were ringing off the hook this morning booking COVID-19 vaccine Appointments a the Western Fair Agriplex.
The spots for this weekend have already been booked. That's 5,000 appointments booked in under 2 hours. Yesterday Southwester Public Health and Huron Public Health announced they were now including seniors born on 1941 and before and Indigenous adults 55 and over in the phase vaccinations.
The first availability for seniors was this weekend in London. Booking for those 80 and over and Indigenous adults 55 and over will resume next week. More details will be coming out shortly.
The booking next week will be to get vaccinated in Woodstock at the Goff Hall. Southwestern Public Health wants to thank our communities for their patience and perseverance as they try to serve everyone who would like to be vaccinated.
More information on the local COVID-19 vaccine rollout can be found online here or by calling the COVID-19 hotlines set up for Oxford County residents at 519-533-4560, the number to call for Elgin residents is 519-631-4125 or toll free at 1-800-922-0096 Ext. 1444.