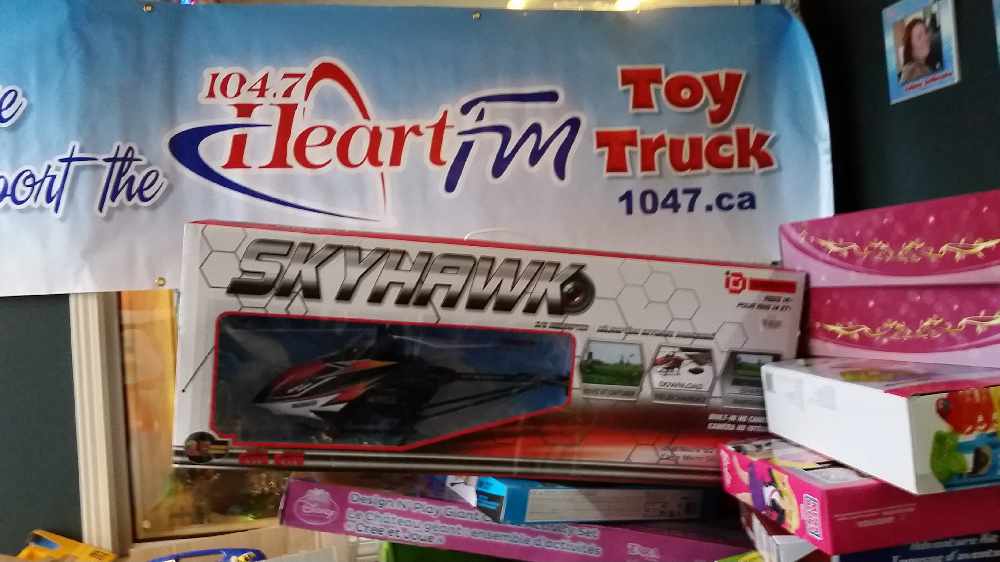 stock photo
The TA Travel Centre is the place to be on Friday if you want to get into the holiday spirit.
WOODSTOCK - The Heart FM Toy Truck breakfast is happening this Friday at the TA Travel Centre.
If you show up on Friday with a new unwrapped toy between 5:30 and 9 am, you will be able to get a free buffet breakfast. You can also make a cash donation.
Woodstock Fire Public Information Coordinator Lisa Woods says the Toy Truck Breakfast has become a tradition in the Friendly City.
"We have been doing this for the past 8 years with Heart FM, No Frills, the County of Oxford, Your Neighbourhood Credit Union, ourselves here at the Fire Department and the TA Travel Centre to help bring a good Christmas to all of the children and families in our community."
All of the donations made on Friday will stay local. If you don't have a toy to bring you can also make a cash donation and enjoy a beautiful buffet breakfast.
Lainger and Sabrina will be broadcasting live and they will have some great live Christmas music in the background and maybe even a visit from Santa Claus and his elves.